Native Title:

天坑鹰猎
Also Known As:

天坑鷹獵

,

Tian keng ying lie
Tags:

Adapted From A Novel
Drama:

Eagles and Youngster

Country:

China

Episodes:

40

Aired:

Aug 30, 2018 - Oct 1, 2018

Aired On:

Monday, Thursday

Network: Youku
Duration:

45 min.

Rating:

Not Yet Rated
The main character begins a dangerous journey to find an antidote to save his teacher Lu Guohua and travels to a faraway snowy land full of pitfalls, where he makes friends with a group of hunters. During his adventure he rediscovers himself, matures and is no longer an ignorant boy.
~~ Adapted from the novel written by Tian Xia Ba Chang following the rivalry of two hunting clans at the end of the 80s.
Tokoh utama memulai perjalanan berbahaya untuk menemukan penangkal untuk menyelamatkan gurunya Lu Guohua dan melakukan perjalanan ke tanah bersalju jauh penuh dengan jebakan, di mana ia berteman dengan sekelompok pemburu. Selama petualangannya, dia menemukan dirinya sendiri, dewasa dan bukan lagi seorang bocah yang tidak tahu apa-apa.
~~ Diadaptasi dari novel yang ditulis oleh Tian Xia Ba Chang mengikuti persaingan dua klan berburu pada akhir tahun 80-an.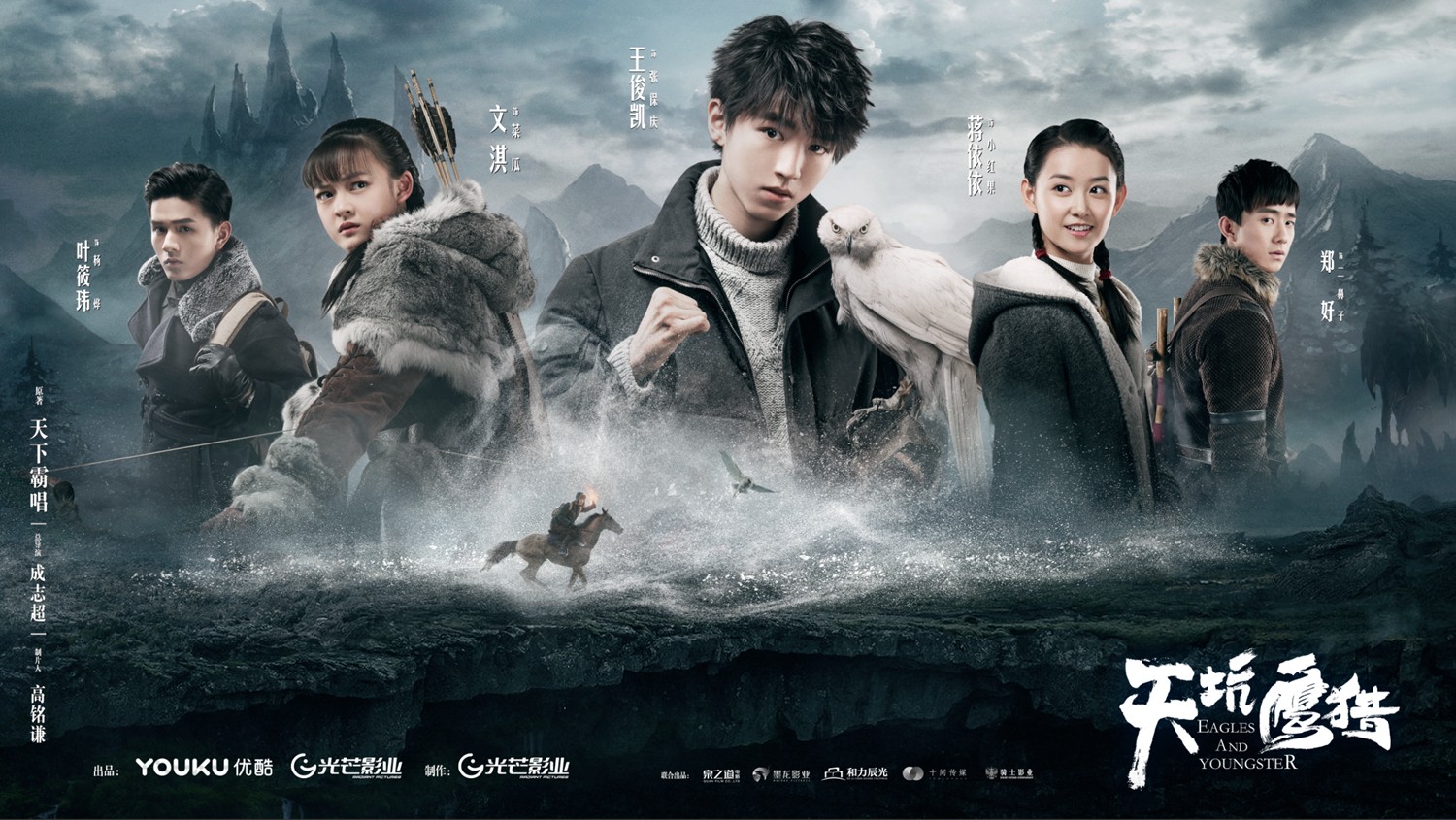 Download Drama China Eagles And Youngster Subtitle Indonesia: