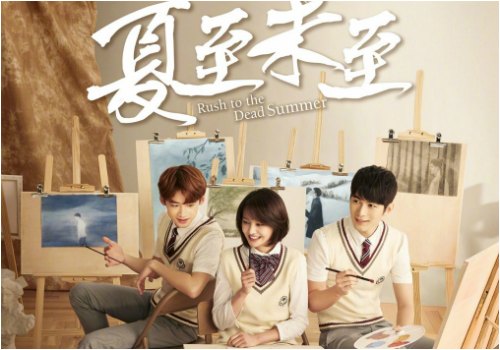 Profil
Native title: Rush to the Dead Summer
Also Known as: 夏至未至 / Xia Zhi Wei Zhi
Country: China
Type: Drama
Episodes: 46
Airs: Jun 12, 2017 to ?
Network: Hunan TV
Duration: 45 min.
Cast
Sinopsis
drama ini diangkat dari sebuah novel yang ditulis oleh Guo Jingming (penulis Ice Fantasy, kecil kali). Drama ini menceritakan tentang Sebuah Persahabatan Bagaimana Menggapai sebuah Impian dan Cinta.
Cerita dimulai Ketika Li Xia (Zheng Shuang) dan sahabatnya mendaftarkan diri ke dalam Sekolah Menengah Atas Jurusan seni khusus Qian Chuan, mereka bertemu Si legendaris Fu Xiao Si (Chen Xue Dong) dan Lu Zhi Ang (Bai Jing Ting). Bersama-sama, sekelompok pemuda resmi memulai kehidupan sekolah tinggi yang indah.
Setelah lulus, teman-teman berpisah dengan semua orang yang akan berpisah, tapi semua orang terus berjuang untuk impian mereka. Namun, mereka semua secara bertahap berubah dan dengan demikian menjadi ragu-ragu tentang asal-usul persahabatan mereka. Sebuah rentang waktu sepuluh tahun membuat mereka menyadari bahwa selain kenangan, tidak ada yang bisa abadi, tapi mereka belajar untuk mencintai dan tumbuh.
Download Drama China Rush to the Dead Summer Subtitle Indonesia :
VERSI HARDSUB INDO
Size: 360p | 1080p
Link: MC & GD
Encode: nontongo.org
---
---
Size: 360p | 480p | 720p
Hardsub: English