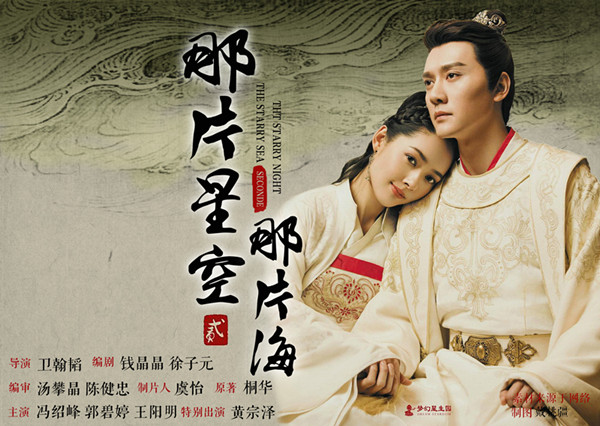 Title:

那片星空那片海2 / The Starry Night, The Starry Sea 2

Also Known As:

那片星空那片海第二季

Genre:

Historical, Romance, Supernatural

Episodes:

34

Broadcast network:

Hunan TV

Broadcast period:

Oct 2, 2017 to ?
Ditetapkan di kota tepi pantai Chang Le dari Tang yang makmur dengan industri perkapalan yang berkembang, drama tersebut bercerita tentang seorang gadis manusia Lu Li yang menyamar sebagai laki-laki, berharap bisa memberi tanda di galangan kapal dan mewujudkan mimpinya.
Merman Wu Ju Lan juga tiba di galangan kapal dengan motif tersembunyi. Keduanya tumbuh untuk mengenal dan saling mencintai. Seiring percintaan mereka berkembang, plot dan persekongkolan di belakang mereka juga muncul. Lu Li terbelah antara kekerabatan dan cinta. Akhirnya, kedua tekad kebencian dengan cinta dan merman dan manusia akhirnya hidup harmonis.
Download Drama China The Starry Night, The Starry Sea 2 Subtitle Indonesia :
Size: 540p
Versi: RAW
Sub Indo: @sultan_khilaf_sub
SoftSub :
Indonesia / English