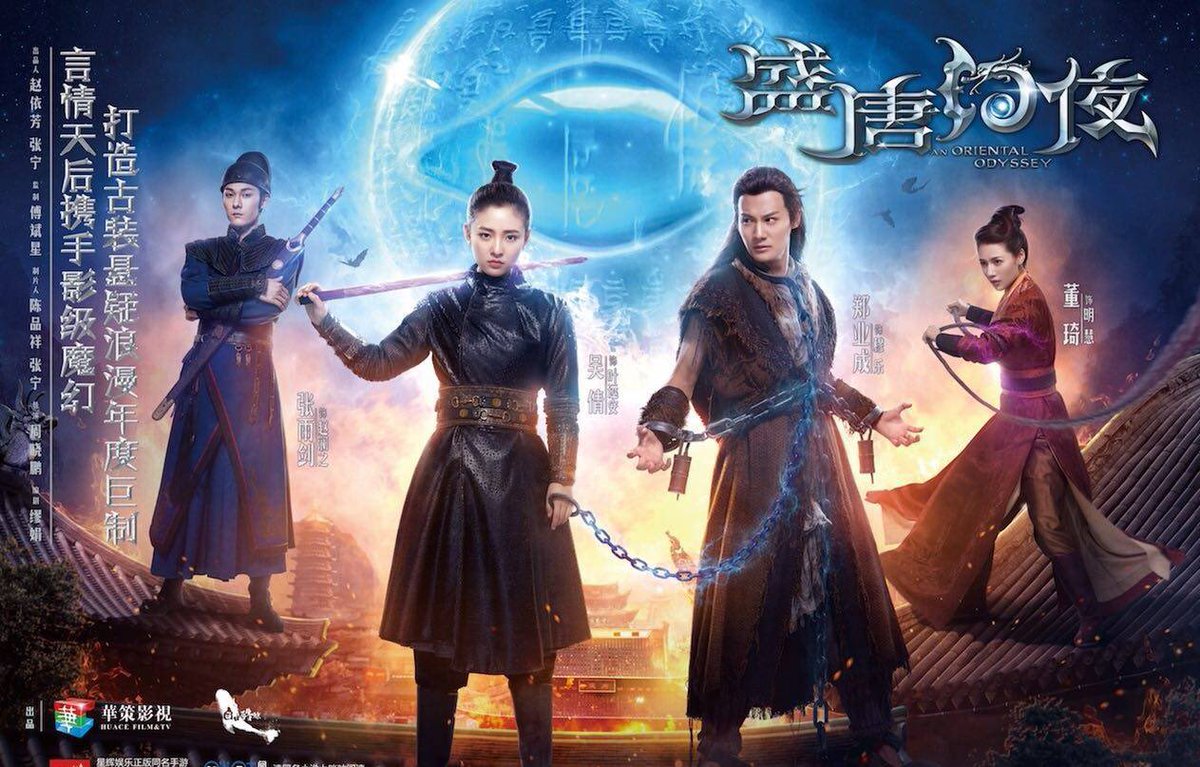 Profil:
Title: 盛唐幻夜 / Sheng Tang Huan Ye , The Magical Nights of Glorious Tang
Genre: Mystery, Romance, Wuxia, Crime, Fantasy
Episodes: 50
Broadcast network: PTS
Broadcast period: 2014-May-07 to 2014-Jul-17
Air time: Thursday, Saturday, Friday
Cast:
Sinopsis:
Based off Miao Juan's novel. In Tang Dynasty, the chivalrous eldest daughter of the Assistant Minister of Revenue, Ye Yuan An, saves Mu Le, an amnesiac young man of mysterious identity. Yuan An takes Mu Le in as a family servant, and the latter swears his loyalty to her. Along with Zhao Lan Zhi, a constable, the trio solve cases after cases together. But what is Mu Le's true identity?
Didasarkan dari novel Miao Juan. Di Dinasti Tang, putri sulung kesatria Asisten Menteri Pendapatan, Ye Yuan An, menyelamatkan Mu Le, seorang pemuda amnesia dengan identitas misterius. Yuan An membawa Mu Le sebagai pembantu keluarga, dan yang terakhir bersumpah setia padanya. Bersama dengan Zhao Lan Zhi, seorang polisi, trio memecahkan kasus demi kasus bersama. Tapi apa identitas sejati Mu Le?
Download Drama China An Oriental Odyssey Subtitle Indonesia :
Size: Raw | 360p
Link: Mirror
-------------------------------------------------------------------------------------
Size: Raw | 540p
SoftSub: Indonesia | English
Link: Mirror
Episode 06
|
Episode 07
|
Episode 08
|
Episode 09
|
Episode 10
Episode 11 | Episode 12 |
Episode 13
|
Episode 14
|
Episode 15
Episode 16
|
Episode 17
| Episode 18 | Episode 19 | Episode 20
Episode 21 | Episode 22 | Episode 23 | Episode 24 | Episode 25
Episode 26 | Episode 27 | Episode 28 | Episode 29 | Episode 30
-------------------------------------------------------------------------------------
Size: 480p
HardSub: Indonesia
Link: Mirror
Episode 01
|
Episode 02
| Episode 03 | Episode 04 | Episode 05
Episode 06 | Episode 07 | Episode 08 | Episode 09 | Episode 10
Episode 11 | Episode 12 | Episode 13 | Episode 14 | Episode 15
Episode 16 | Episode 17 | Episode 18 | Episode 19 | Episode 20
Episode 21 | Episode 22 | Episode 23 | Episode 24 | Episode 25
Episode 26 | Episode 27 | Episode 28 | Episode 29 | Episode 30