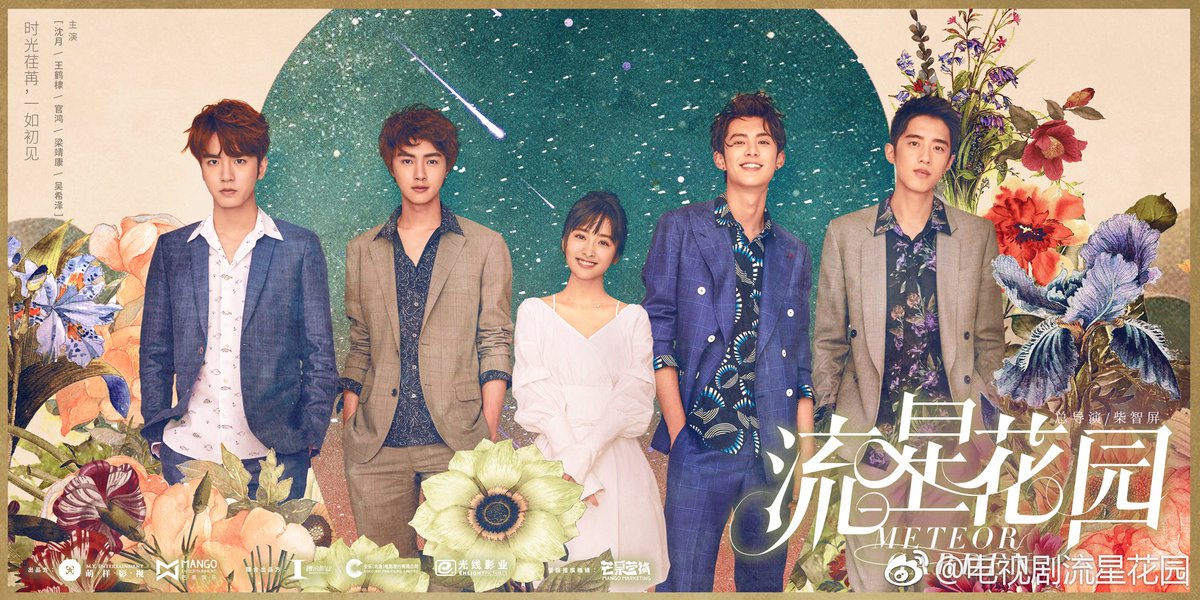 Profil:
Cast:
Sinopsis:
Seorang gadis biasa diterima di sekolah paling bergengsi di negara tempat dia bertemu dengan F4, sebuah kelompok eksklusif yang terdiri dari empat anak laki-laki terkaya dan paling tampan di sekolah – Dao Ming Si, Hua Ze Lei, Xi Men dan Mei Zuo.Shan Cai adalah seorang gadis berusia 18 tahun dari keluarga yang hampir tidak bisa memenuhi kebutuhan. Karena pergantian acara, dia diterima di sekolah yang hanya menerima elit kelas atas.
Dia segera bentrok dengan teman-teman sekelasnya terutama Dao Ming Si yang manja, sombong, dan penindas. Dia tetap menantang bahkan setelah menjadi target dari serangkaian lelucon yang ditujukan untuk menyiksanya dan tepat ketika dia akan menyerah, Hua Ze Lei sepertinya selalu muncul untuk meminjamkan tangannya.Akhirnya, keempat bocah itu mulai mengakui kepribadian Shan Cai yang tak kenal ampun yang seperti namanya, yang merupakan gulma yang tidak pernah bisa diturunkan.
Dia juga mulai melihat hal-hal baik dalam diri anak laki-laki, yang membuka jalan untuk persahabatan dan romansa pada akhirnya.
An ordinary girl is admitted to the most prestigious school in the country where she encounters F4, an exclusive group comprised of the four wealthiest and handsomest boys in the school - Dao Ming Si, Hua Ze Lei, Xi Men and Mei Zuo.
Shan Cai is an 18-year-old girl from a family that's barely able to make ends meet. Due to a turn of events, she gets accepted into a school that

only accepts the upper class elites. She immediately clashes with her classmates especially Dao Ming Si who is spoiled, arrogant and a bully. She remains defiant even after becoming a target of a series of pranks intended to torment her and just when she's about to give up, Hua Ze Lei always seems to show up to lend her a helping hand.
Eventually, the four boys begin to acknowledge Shan Cai's unyielding personality that is like her namesake which is that of a weed that can never be brought down. She also begins to see the good in the boys, which paves the way for friendship and an eventual romance.
Download Drama China Meteor Garden 2018 Subtitle Indonesia:
Size: 480p
HardSub: Indonesia
Episode 01 | Episode 02 | Episode 03 | Episode 04 | Episode 05 |
Episode 06 | Episode 07 | Episode 08 | Episode 09 | Episode 10 |
Episode 11 | Episode 12 | Episode 13 | Episode 14 | Episode 15 |
Episode 16 | Episode 17 | Episode 18 | Episode 19 | Episode 20 |
Episode 21 | Episode 22 | Episode 23 | Episode 24 | Episode 25 |
Episode 26 | Episode 27 | Episode 28 | Episode 29 | Episode 30 |
Episode 31 | Episode 32 | Episode 33 | Episode 34 | Episode 35 |
Episode 36 | Episode 37 | Episode 38 | Episode 39 | Episode 40 |
Episode 41 | Episode 42 | Episode 43 | Episode 44 | Episode 45 |
Episode 46 | Episode 47 | Episode 48 | Episode 49 |
------------------------------------------------------------------
Size: 540p | 720p | Raw
SoftSub: Indonesia | English
Encoder: KoreanDramax.me
Episode 01 – 02:
540p
|
720p
Episode 03 – 04: 540p | 720p
Episode 05 – 06: 540p | 720p
Episode 07 – 08: 540p | 720p
Episode 09 – 10: 540p | 720p
Episode 11 – 12: 540p | 720p
Episode 13 – 14: 540p | 720p
Episode 15 – 16: 540p | 720p
Episode 17 – 18: 540p | 720p | English-Subtitle
Episode 19 : 540p | 720p | English-Subtitle
Episode 20: 540p | 720p | English-Subtitle
Episode 21 – 22: 540p | 720p | English-Subtitle
Episode 23 – 24: 540p | 720p | English-Subtitle
Episode 25 – 26: 540p | 720p | English-Subtitle
Episode 27 – 28: 540p | 720p | English-Subtitle
Episode 29 – 30: 540p | 720p | English-Subtitle
Episode 31 – 32: 540p | 720p | English-Subtitle
Episode 33 – 34: 540p | 720p | English-Subtitle
Episode 35 – 36: 540p | 720p | English-Subtitle
Episode 37 – 38: 540p | 720p | English-Subtitle
Episode 39 – 40: 540p | 720p | English-Subtitle
Episode 41 – 42: 540p | 720p | English-Subtitle
Episode 43 – 44: 540p | 720p | English-Subtitle
Episode 45 – 46: 540p | 720p | English-Subtitle
Episode 47 – 48: 540p | 720p | English-Subtitle
Episode 49 : 540p | 720p | English-Subtitle