Profil:
Drama: Mama Fairy and the Woodcutter (English title) / Tale of Gyeryong Fairy (literal title)

Revised romanization:Gyeryongsunnyeojeon

Hangul: 계룡선녀전

Director: Kim Yun-Cheol
Writer: Dol Bae (webcomic), Yoo Kyung-Sun
Network: tvN

Episodes: 16

Release Date: November 5, 2018 —

Runtime: Mondays & Tuesdays 21:30

Language: Korean

Country: South Korea
Sinopsis:
The story follows a fairy who, after losing her clothes while bathing, meets a woodcutter and marries him. After her husband's accidental death she waits for him to be reincarnated. She is a 699-year-old barista and, to ordinary people, appears very old, but to special people she appears young. She also has the ability to converse with plants.
(Source: Soompi)
~~ Adapted from the webtoon of the same name.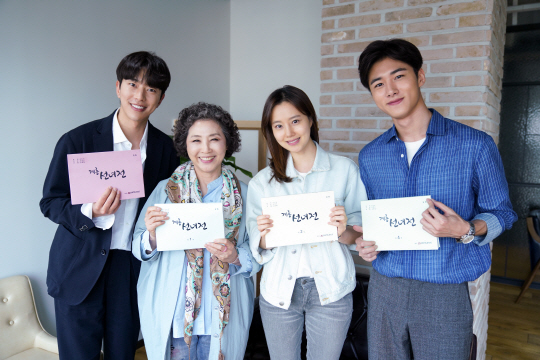 Download Drama Korea Mama Fairy and the Woodcutter Subtitle Indonesia:
SoftSub: Indonesia | English